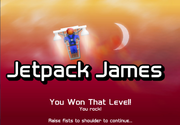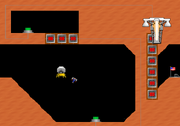 Click Here to Download (Windows 7 Only, Designed for Kinect)
Install first: Microsoft .NET Framework 4 and Kinect SDK Beta version 2
Developer Credits:
Andre Giron: Project Lead, Lead Programmer
Nick Profitt: Tools Programmer
Christian Zajac: Level Designer
Chris Deleon: Programmer, Artist
Lamine Sissoko: Programmer, Sound, Music
John "Slide20xl" Smith: Additional Sci-Fi Music
Ad blocker interference detected!
Wikia is a free-to-use site that makes money from advertising. We have a modified experience for viewers using ad blockers

Wikia is not accessible if you've made further modifications. Remove the custom ad blocker rule(s) and the page will load as expected.